Where To Buy Bulk Road Salt Wholesale Supplier Locations in Chicago, Kentucky, Massachusetts, Detroit, Minnesota, St.Louis, Pittsburgh, New Jersey, Buffalo,Cleveland, Wisconsin, And other states!
E-MAIL FOR IMMEDIATE QUOTE AND DELIVERY! BEST PRICES PERIOD - BUY BULK AND MEDIUM ROAD SALT!
NATIONAL NUMBER: 978-335-6373 Immediate Quote!!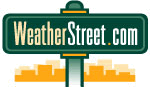 WE ARE NOW ACCEPTING ORDERS FOR FULL SHIP LOADS - DON'T RUN OUT THIS SEASON!
USA - CANADA - UK - NATIONAL ROCK SALT SALES!! CALL NOW!! Buy ROAD SALT WHOLESALE DISTRIBUTORS!
We stock bulk rock salt in the Midwest - East Coast - West Coast!!
We have bulk rock salt in Illinois - Chicago - Detroit - St Louis - Maryland - Virginia - Michigan - Massachusetts - Wisconsin - Minnesota - New Hampshire - Buffalo - New York - Iowa - Indiana - Ohio - Pennsylvania - Delaware - Missouri - New Jersey - And Other States!
Click or scan the QR image below to download our Android App:
Thank you for contacting us! Our goal is to offer the finest bulk rock salt and medium bagged salt at the best prices around. As bulk road salt suppliers sellers, we have access to docks in many ports we can fill your supply all year long. In addition, we feel we have a top notch trucking company to speed up the process of delivering to your location. We also have many road salt locations throughout the U.S. We have infinite knowledge of transportation from, rail to barge. If you need it , WE WILL GET IT THERE! All of our road salt is dry. We supply all the paperwork on every order, from material information to order completion, the process is adidas jeremy scott simple! Send us an email or give us a call at the number listed above and provide us with your contact information, and we be happy to assist you. We carry Bulk and medium bagged salt including, Domestic - Chilean - Also just added!! Medium screened bagging salt is here!! Call or e-mail for pricing.